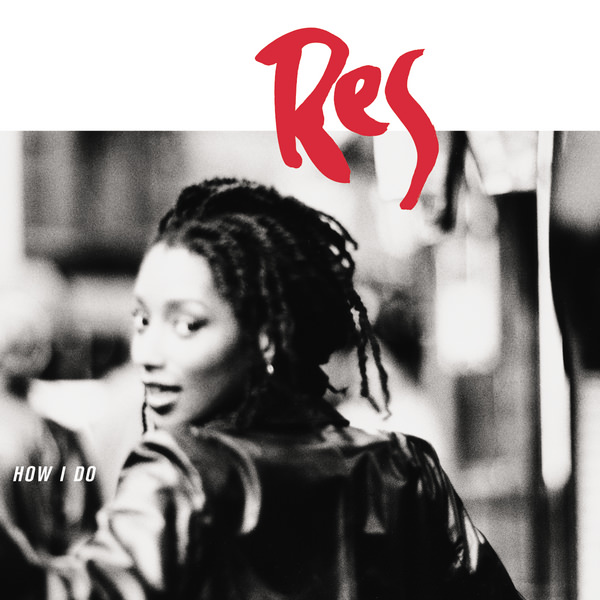 Like peanut butter for chocolate.
Purchase this album: Amazon
THE SCENE: Gnarls Barkley's success in America gives me hope that one can be an eccentric African-American yet still receive radio play and big album sales like eccentric White rock acts. At least if you're male. Female Black rock acts with hit singles are rarer finds, like low-carb donuts and Democratic Supreme Court nominees. Newcomer Res (rhymes with peace) threw her ring into the modern rock hat with her debut album, 2002's haunted How I Do.
Res' eccentric voice exists out of time; she syncopates to the beat like modern R&B singers but her calm, harmonious tones harken back to 1930s jazz, with the intensity of new wave.
Her music is equally free of boundaries, easily shifting from the gentle hip-hop blues of "I've Known the Garden" to the porch banjo pluck of "Tsunami", which sets up the hidden alt-rock scuzz of "Say It Again". Unexpected elements peep through like The Cure sample in "Let Love" and the phone-number-as-melody of "The Hustler".
Res the lyricist is wary of fools, liars and the psychically blind. In the icy march of "They Say Vision" she volunteers to step into The Matrix to avoid these people (I wanna try that pill that people take/Make you believe all the things that people say), although she bluntly calls out a rising star as a massive fake in "Golden Boys":
But then there're girls like me who sit appauled by what we've seen
We know the truth about you
Now you're the prince of all the magazines
That is a dangerous thing
But would they love you if they knew all the things that we know
Those Golden Boys
All a fraud don't believe their show
Would they love you if they knew all the things that we know
Golden Boy life ain't a video
Unlike many albums on this site, How I Do was blessed with decent promotion from a major label, so what happened?
THE FALLOUT: The single "They Say Vision" scraped into the Top 40 but radio never really embraced Res, and How I Do stiffed as a result. Res is releasing her second album at the end of 2006 but she is current touring as a backup singer for, ironically, Gnarls Barkley.
How I Do is available from Amazon and you can sample tracks here:
The list of Black female singers heard on alternative rock radio is mighty short. Sade, Dionne Farris, Tracy Chapman, Joan Armatrading, 4 Non-Blondes – none of which are on current playlists. Res' How I Do is a valiant effort to demolish many, many artistic walls and create a new genre from the rubble, an effort that radio would have you think does not exist.
See you next Wednesday.
NEXT WEEK: More stuff you haven't heard that'll knock yer socks off. If you are, in fact, wearing socks. Oh, and memo to Ryan: I am working on a Uppity Music T-shirt. Does anybody else think that's a cool idea? Let me know. Gracias.