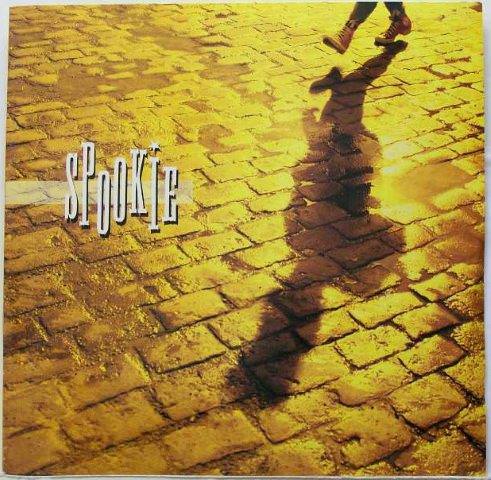 Dream Big: A poem in five parts.
Purchase this album: Amazon
THE SCENE:
There once was a small man who had a big dream.
His stage name was Spookie, and Lord could he scream
with a gospel falsetto both shrill and elastic;
he sang his wee heart out, and it was fantastic.
He stood on street corners with tip cup in hand,
performing his songs in a one-person band.
His lone instrument was a CasioTone,
a magical keyboard that played on its own.
It had tiny buttons named "March" and "Beguine"
that spit out drum patterns synthetically keen.
Over these sounds he would sing about life.
He'd sing about love and about his new wife.
He'd sing homemade show tunes, he'd sing rockabilly.
He'd sing torchy ballads so grand they were silly.
He sang to man from a large record label,
who gave him a contract that seemed somewhat stable.
He recorded songs with his CasioTone,
and the big-name producer of rock band Fishbone.
The tracks all still sounded like tunes from his toy,
but glossy and huge like a old Bob's Big Boy.
Candy-like melodies sparkled with joy,
earnestness bouncing alongside the coy.
Who cares about where all the studio days went
if all the songs tango with childlike amazement?
But there was a fallout, as there always is
In the "look for a sure fire hit-driven" biz.
Spookie was set-up to be the next Prince,
and when that fell through we've not heard from him since.
Spookie's long deleted so you're out of luck.
Sometimes it's on eBay for twenty-odd bucks.
I've added some tracks for your listening pleasure,
decide for yourself what's better to measure:
the cost of a dream to a label's stockholders
or the whether the lack of a dream leaves you colder.
See you next Wednesday.
NEXT WEEK: Uppity Music's first podcast, featuring an interview with Greg Tate of Burnt Sugar.