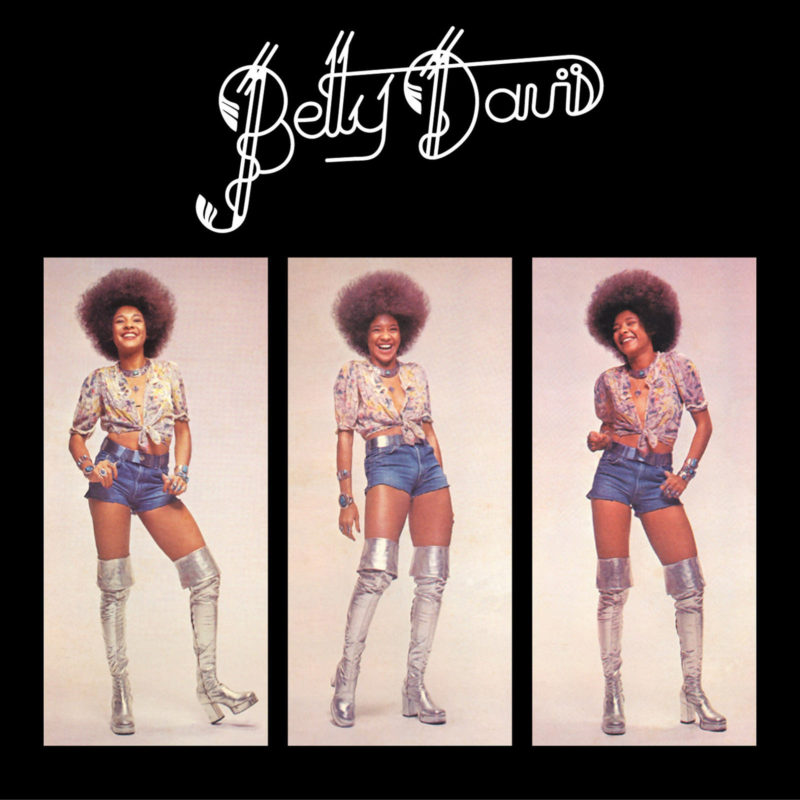 The original punk-funker.
Purchase this album: Amazon
THE SCENE: In 1969 jazz legend Miles Davis courted and married ex-model and songwriter Betty Davis, a fiercely outspoken woman who was half Miles' age. During this time she served as his muse, turning him on to Jimi Hendrix and Sly Stone which directly inspired Miles' creation of jazz-fusion with the landmark album Bitches Brew.
Although a hard-partying free-thinking drug enthusiast Miles found his dynamically hedonistic wife to be too unbridled for him, and divorced her within a year. She continued to channel her boundary-free persona into her music, unleashing her boundary-free debut album Betty Davis in 1973.
Sounding like Tina Turner with the swagger of Ike Turner, Betty Davis decimates preconceived notions of genre, gender and etiquette within its first thirty seconds in the cement hard funk–rock of "If I'm In Luck I Might Get Picked Up". Davis' singular howl is equally demonic, anxious and horny, and hearing her wail about her sexual prowling is intriguingly scary.
Utilizing musicians from Sly & Family Stone and Santana plus vocalists The Pointer Sisters and Sylvester, Davis extracts the hardest, roughest elements from rock and R&B and fuses a new, raw, diamond-hard clamor. It's a sound tough enough to support tunes about being the other woman and liking it ("Your Man My Man"), her general anything-goes lifestyle ("Game is My Middle Name) and the death spiral of her junkie friend ("Steppin In Her I. Miller Shoes).
THE FALLOUT: Even though the early seventies was reveling in its first flush of feminism, a Black woman singing aggressively about sexual gratification went over like a pimp at a day care center.
It was too Black for rock radio, too Black for Black radio, and some cities banned it altogether, leading to pitiful sales and a short print life. Davis released two additional albums before retreating from public view in 1979.
Betty Davis is available worldwide from Amazon, and you can sample tracks here:
Betty Davis makes a stunning statement about the unification of music and its empowerment of the individual with an uncaged, unheard shriek.
See you next Wednesday.
NEXT WEEK: More fun with time-bending.