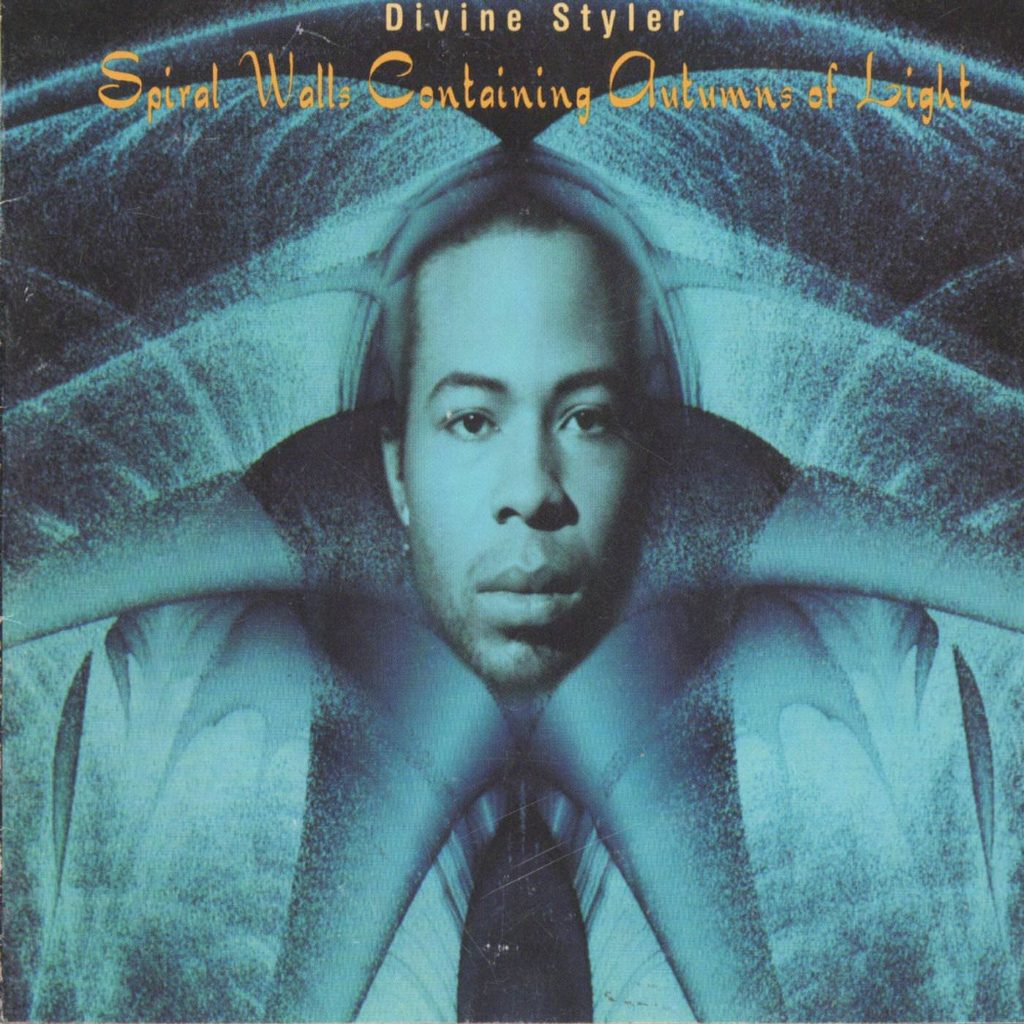 Are you ready for the love of Allah, ambience and acid?
Purchase this album: Amazon
THE SCENE: What was Ice-T's Rhyme Syndicate smoking in 1992? Ice started singing with the hardcore punkish Body Count, Everlast turned into the Irish Cypress Hill with House of Pain, and Divine Styler fell into the abyss with the scary-ass freakshow of Spiral Walls Containing Autumns of Light.
Ever hear a song and think "This is just wrong. Songs aren't supposed to go like that. Is something in my ear?" This is a whole album of those songs, each one more disturbing and psychically damaged than the last one.
Dropping the strict hip-hop of his previous album, 1989's Word Power, Spiral delves into psychedelic speed metal, trip-hop, Elizabethan acoustic fingerpicking and jam-band blues rock while unveiling fiendishly intricate rhymes about his Muslim faith and psychedelic drugs. What he doesn't do exactly is rap, although every other method of vocalizing is present and accounted for.
In "Am I An Epigram for Life" he asks himself muffled metaphysical questions while swirling down the drain of keyboard bloops. The bloops return in "Touch" where he whispers his beat poetry up against a melting CasioTone preset beat, which then decays into a funk march.

It's unsettling to listen to "Love, Lies and Lifetime Cries" as it consists mostly of him pleading "They won't let me in!" while he frantically knocks on a closed door. I wouldn't open it either; he doesn't sound like someone I'd want to let in the house. But his paranoid ranting over sickly oozing keyboards is highly intriguing.
"Grey Matter" was the radio single, as if wooden flute techno jazz was going to get him spot on "Yo! MTV Raps". His eloquence is outstanding as it is avant-garde, as he goes way out onto the microledge with "Heaven Don't Want Me And Hell's Afraid I'll Take Over. He pontificates, seduces and conjoles you with his oratory skills, one step from outright screaming. He saves that for "Mystic Sheep Drink Electric Tea" a buzzy slab of industrial grindcore.
Divine Styler kicks it super-old school, kinda, with the drums-and-space of "Euphoric Rangers" then stays in outer space with "Aura" where he raps over the sounds of a malfunctioning alien probe ship.
THE FALLOUT: Divine Styler impressively wrote, produced, arranged and played most of the instruments on Spiral, but his fearlessness caught hip-hop heads completely off-guard and it bombed. Divine Styler lost his production deal, his record label and eventually his freedom (if not also his tether to the material world).
Spiral is out of print but might be available from Amazon. You can also listen to tracks below:
Spiral Walls Containing Autumns of Light is unabashedly psychotic but worth the effort of a complete listen.
See you next Wednesday.
NEXT WEEK: What ever happened to Neneh Cherry?