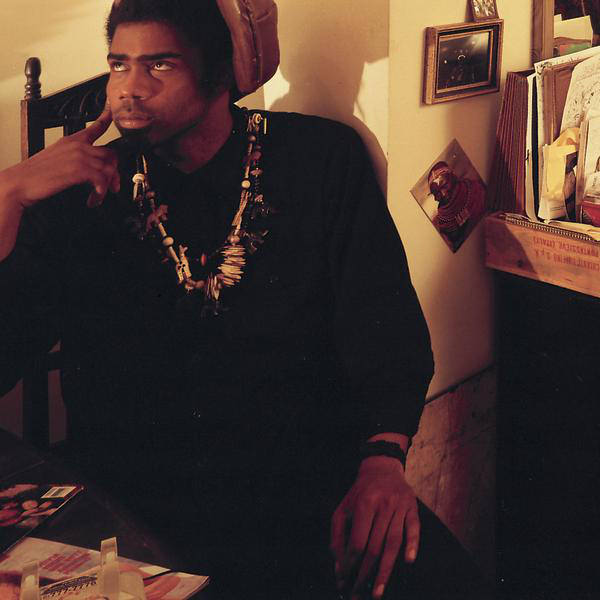 A band at its peak is a marvelous thing.
Purchase this album: Amazon
THE SCENE: In the 1980s Los Angeles fixtures Fishbone were one of the first ska-influenced bands to net a major-label deal, yet creative control was not a part of their contract. Producer David Kahne buffed and honed their more commercial songs to a pristine polish, which was a major shift from their ruggedly eccentric live material. After three years of negotiation they convinced their label that they could self-produce, resulting in 1991's psychedelically stunning The Reality of My Surroundings.
Normally a seven-piece band, Fishbone strived for audio maximilism, cramming most songs with orchestra-level layers of Technicolor instrumentation and agressive melodicism. They sounded like a band suddenly freed from oppression, and the theme of surviving through hard times flavors every track.
"Fight The Youth" explodes with curlicues of metallic guitar set to "stun". Instruments slash and thrust like an open pack of switchblades, daring you to approach them. This isn't the sunny funny goofy group from 1988's Truth And Soul. This Fishbone is politically aware and incredibly pissed off.
The inner-city fury of "So Many Millions" slams you like a newbie in a prison riot. Skittery drums anchor funky swells of sound, as if danger is rising up behind you. Gangs of vocals moan over insistent guitar solos and the song doesn't stop as much as it passes out from all its expended energy.
The indentured servitude anthem "Housework" conjures up a mythical 1920s New Orleans juke joint, full of tinkly piano and muffled horns. Yet its continual beat changing — from old-jack swing to new-time waltz — keeps it in the now.
Control and the loss thereof haunt both the sadly melancholic "Those Days Are Gone" and the radioactive carnival ride of "Behavior Control Technician":
Children runaway from the torturistic ways
Children still resist from the powers that persist
Will you shut up and sit still
I think you should obey
Having very few rights we cannot communicate
Train my brain to work the way you want me to
Don't question authority see
Be a little zombie that agrees with you
You are strapped with a double standard cup
In a battle you won't win
And when it's over we're gonna dance your memory away
Sheltering will restrict your baby's mind
Over nothing but African drums, "Junkies Prayer" recites a different cracked-out poem in each ear while a gritty sample of a cheesy laugh track floats in and out of the mix. It's both humorous and devastating, as is the entire album.
THE FALLOUT: The kinetic first single "Sunless Saturday" helped propel Reality to become Fishbone's highest charting, largest selling and most critically beloved album. But all success is relative, and after fourteen years it has yet to reach gold status. One album later Fishbone was dropped by their label and lost half of their original members.
Reality is available at Amazon and you can listen to tracks here:
An artistic tour de force, The Reality of My Surroundings' intense and well-crafted performances deserves a better fate than what it received.
See you next Wednesday.
NEXT WEEK: Sun Ra, the original Black departure artist, shows us the "Magic".