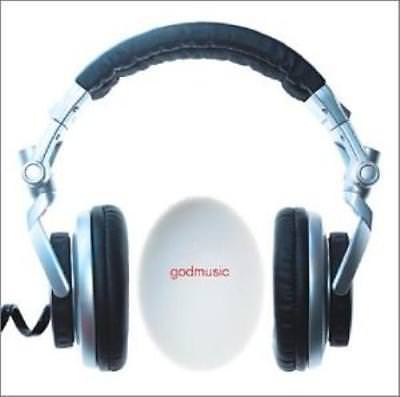 Alter-ego tripping.
Purchase this album: Amazon
THE SCENE: All over the world, for as long as human have performed, masks have been used to shelter identities while speaking truths, no matter how base those truths may be. New York musician Marc Anthony Thompson released two pop-soul albums under his own name in the 1980s but unleashed his sacred and profane persona Chocolate Genius in the late '90s. Witty and urbane, naïve and spastic his second album Godmusic demands your respect without requiring your approval.
His burnished, hushed baritone draws you in like a confessional then traps you there like a fly in a web, each song slowly progressing as if gravity is its enemy. On first listen the tunes seem ordinary, familiar, but each playback reveals additional layers.
The hymnlike moods are caressed into creation, from the mournful barbershop quartet of "Infidel Blues" or the ambient piano accents of the womb-like "Love":
Love, love, love/ Poets talk
Love, love, love/ They don't know
Love, love, love/ Stupid motherfuckers
Lyrically searching for happiness in a bleak world, he evokes a new dawn rising in the shimmering "Bossman Piss (In My Lemonade)" and literally creates God music with the ringing and squealing "To Serve You".
"Planet Rock" is not a cover of the Afrika Bambaataa classic but a wheezy and cheesy eulogy to a lost friend, its synthetic candy-ass tones as cheap as the drugs she took:
I know a girl from planet rock
who swears that she can stop?
I heard her scream without a sound
burn her father's house to the ground
I told myself I wouldn't waste a song
Because she's gone.
This may the only album I've heard that tries to be as wry as possible.
THE FALLOUT: Unclassifiable, unexplainable and essentially unsellable, Godmusic attracted a fistful of great reviews and a thimbleful of sales. In a typical story for this site, Chocolate Genius recorded his next album for another label.
Godmusic is out of print but used copies can be found at Amazon, and you can hear tracks right here:
Starting with out-of-sync warbling and ending with a nod to Truman Capote, Godmusic is refreshingly intelligent, humorous and oddball.
NEXT WEEK: Stevie Wonder scores a little plant documentary and, oh it backfires.