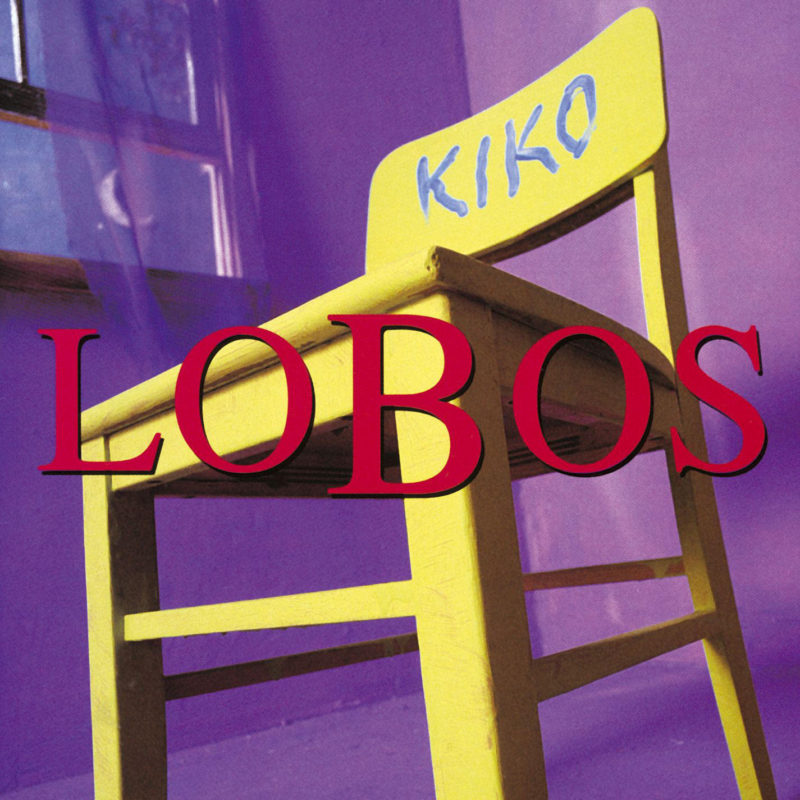 A Cinco De Mayo special: unsung Latino uppity music.
Purchase this album: Amazon
THE SCENE: As we last read in the Bobby McFerrin entry, a number one record can get a musician a temporary "autonomy pass ". After scoring a fluke number one single in 1987 with a rock-by-numbers cover of Richie Valens "La Bamba", Los Angeles roots-rockers Los Lobos essentially refused to record anything that generic ever again. Each album became slightly more eccentric than the last, culminating in 1992's dreamy experimental Kiko.
Every song calmly shares space with the ghosts of Los Angeles, back when it was known as Mexico. Draped with touches of traditional Mexican instruments the band solidly locks into gritty gray introspection ("Wake up Delores") and weary pink dirges ("When The Circus Comes").
Drums shock and rattle like hollow skulls of ancestors in the hypnotic "Angels With Dirty Faces" and transmit secret messages in "Wicked Rain". The surreal lullaby "Kiko And The Lavender Moon" charmingly mirrors the quixotic aloofness of housecats:
Kiko and the lavender moon
Out dancing making faces at
A big black cat
And then he flies
Up to the wall
Stands on one foot
Doesn't even fall
Dance and dance
Still dancing till
He goes off to sleep
He always sleeps
Till the sun goes down
He never wakes
Till no one's around
He never stops
Can't catch his breath
It's always there
Scares him to death
This curious waltz became the centerpiece of their greatest work…
THE FALLOUT: …and their poorest seller. Expensively recorded and indifferently promoted Kiko flatlined at retail. Los Lobos recorded only one additional album for their label before being dropped. The album did become a fan favorite, and in 2005 the band responded by playing concerts featuring Kiko in its entirety.
Kiko is available from Amazon, and you can sample tracks here:
A landmark of American music, Kiko seeps into your pores like smoke from fine incense and lingers with distinct pleasure.
See you next Wednesday.
NEXT WEEK: Funkadelic goes out with an electric bang.