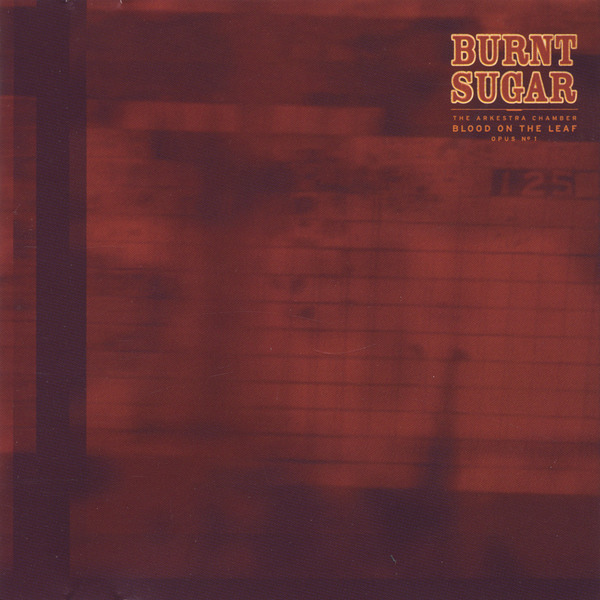 Listen to an exclusive interview with Greg Tate, leader of Burnt Sugar.
Purchase this album: Amazon
THE SCENE: Although best known for his wondrous music column in the Village Voice and for co-founding the Black Rock Coalition, Greg Tate is also the conductor for his genre-demolishing improvisational ensemble Burnt Sugar, whose first album is the heady and mesmerizing Blood on the Leaf. Inspired in part by Miles Davis' freeform extravaganza Bitches Brew, Burnt Sugar births songs as living organisms, formed on the spot yet sounding uncannily like heavily practiced compositions.
This magic trick is the result of combining dozens of musicians from around the world, each bringing their unique slant to performance, and Tate's use of Butch Morris' Conduction System, by which one can "play" the orchestra members as one can play keys on a piano.
Which sounds downright bizarre if not next to impossible but, like hot sauce on a watermelon slice, Blood on the Leaf produces new flavors that would never otherwise exist.
Sonically Burnt Sugar reveals an endlessly inventive palette of textures, shifting from warmongering alien landings to chilled-out meditations, usually within the same song. Motifs vanish and return with new friends, sometimes dignified and dapper, sometimes troubled and frantic, and almost always funky.
Check out the interview and you can listen to Greg Tate discuss the challenges of promoting a Black orchestral improv group, their reception in Europe and their upcoming "R&B crossover album".
Blood on the Leaf is available through Amazon and you can listen to tracks below:
Effortlessly emotional and three-dimensional, Blood on the Leaf sears into your veins like blood transfusion and charges you up with exotic quasi-legal nutrients.
See you next Wednesday.
NEXT WEEK: Cee-Lo gets his freak flag dropped to half-mast.