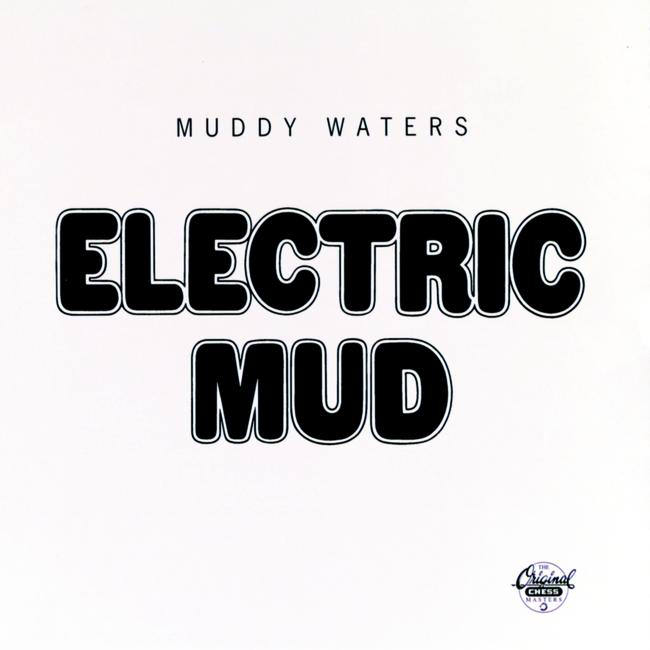 Did you know magic mushrooms grow in mud?
Purchase this album: Amazon
THE SCENE: In 1968, in a pop world dominated by Motown soul, British rock and American folk, blues legend Muddy Waters had all been forgotten by mainstream music fans. His record label then crassly masterminded a comeback plan — fuse his Chicago blues stylings to the hot new sound of the day, psychedelic rock, which resulted in the lysergically enhanced Electric Mud.
Although Waters himself sounded exactly the same, he replaced his usual band with a collection of young avant-garde jazz musicians who re-rendered his blues into smeary hyperactive acid funk.
"She's Alright" is a death march prelude to a bar-knuckle bar fight, with power-drill guitars, goofy audio panning, and a completely unexpected segue in The Temptations "My Girl".
Perfect for a blaxploitation soundtrack, the ultra-macho come-ons of "Tom Cat" strut around a radioactive fallout of moist sax riffs and parched guitar feedback.
"Mannish Boy" was a song he'd performed for years, but now it was dressed up with backward rooster sounds and trashy jungle drums, ready for its modern spotlight:
Now when I was a young boy, at the age of five
My mother said I was, gonna be the greatest man alive
But now I'm a man, way past 21
Want you to believe me baby,
I had lot's of fun
I'm a man
I spell M, A child, N
That represents man
No B, O child, Y
That mean mannish boy
I'm a man
I'm a full grown man
I'm a man
I'm a natural born lovers man
I'm a man
I'm a rollin' stone
I'm a man
I'm a hoochie coochie man
"Herbert Harper's Free Press News" swings like a lost James Brown vamp, with Waters' locomotive-strong baritone nearly dueting with the ear-piercing guitar shriek that runs through the entire track.
This was not your fathers' blues.
THE FALLOUT: Blues purists abhored it. They, in fact, still abhor it. Muddy Waters totally disowned it, refusing to play any of it live and dissing the session musicians. He never publicly disowned the money he made though, as it sold an unexpected quarter million copies. The album also neatly set up Led Zeppelin's debut the following year, a band whose fame was built upon electrifying (and stealing) Muddy Waters songs. Nevertheless Electric Mud fell out of print until 1996.
Electric Mud is available from Amazon and you can sample tracks here:
Sure it's a sellout to the white audience but Electric Mud is still, inadvertently, a hard grooving and rewarding album.
See you next Wednesday.
NEXT WEEK: Gaze at your Timberlands with The Veldt.