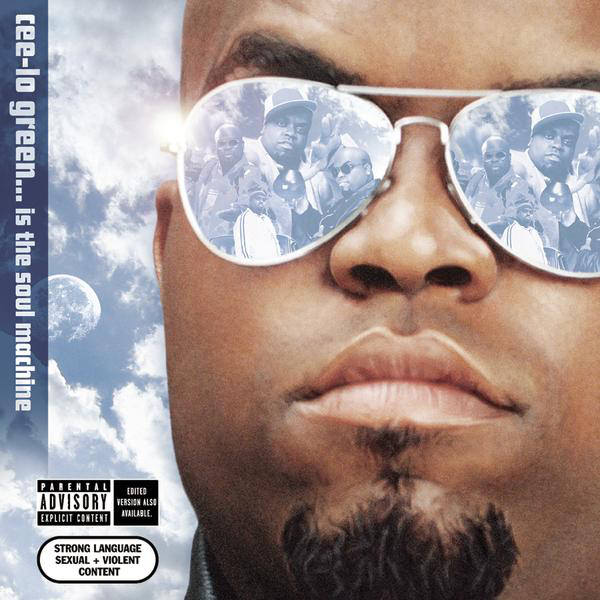 Merrie melodies from God's cog.
Purchase this album: Amazon
THE SCENE: In 2002 ex-Goodie Mob boss Cee-Lo dropped his experimental sonic salvo Cee-Lo Green and His Perfect Imperfections to majestic acclaim and miniscule sales. Soldiering forward he erupted a new volcano of tunes in 2004's powerhouse Cee-Lo Green… is the Soul Machine.
The son of Atlanta ministers, Cee-Lo considers his many musical talents to be divinely inspired, and considers his albums to be gospel music. But he's definitely the Lord of a new church, as he preaches, teaches, sings and blings his sermons.
Blessed with a greasy, nasal, vinyl elastic boom of a voice, he can croon with the best and battle-rap the rest, as he does in the alleyway rumble of "Glockapella". Smoothly sliding from Cab Calloway class in "Evening News" to spoken word electronica in "I Am Selling Soul", he's so excited to show us the depth of his talent.
He rolls us his humble side in the crisp survival tale"Living Again", and waxes his superego over the slamming cartoon waltz of "Childz Play":
The young Cee, the one treats everything the sun seek
I'm hollering, can't help, I'm hungry
I cake rap, bake rap, sack rap, trap rap
Same shoes, same shirt, the same work, the same jerk
Claim hurt, the game hurt, my name work, it ain't work
I'm fast, time fast, I'm first, I'm last
Psychic, I knew you would like it, like this
I write this, priceless, more then my right wrist
Cock back, block track, the beat bleed, speak read
Men eat weed, bead seed, I speed read, you need me…
Yes I can sing, and I can rap
And I can act, and I can dance
And I can dress, sign of the best
And it's not bragging if you can pull it off, right? This nearly flawless genre-hopping album even had the support of his label's president…
THE FALLOUT: …who was fired soon after the albums' release. Without support from the top Soul Machine fell off the charts like birdshot off an elderly hunter's face. The next year Cee-Lo co-wrote and produced the Pussycat Dolls international hit song "Don't Cha", thereby proving that God works in mysterious ways.
Cee-Lo Green… is the Soul Machine is available worldwide from Amazon and you can sample tracks here:
Southern at the root but branching toward everywhere, Cee-Lo Green… is the Soul Machine is primed and powered to move your soul, your feet and your mind.
See you next Wednesday.
NEXT WEEK: Garland Jeffrey's bi-racial concept album, and why you haven't heard it.