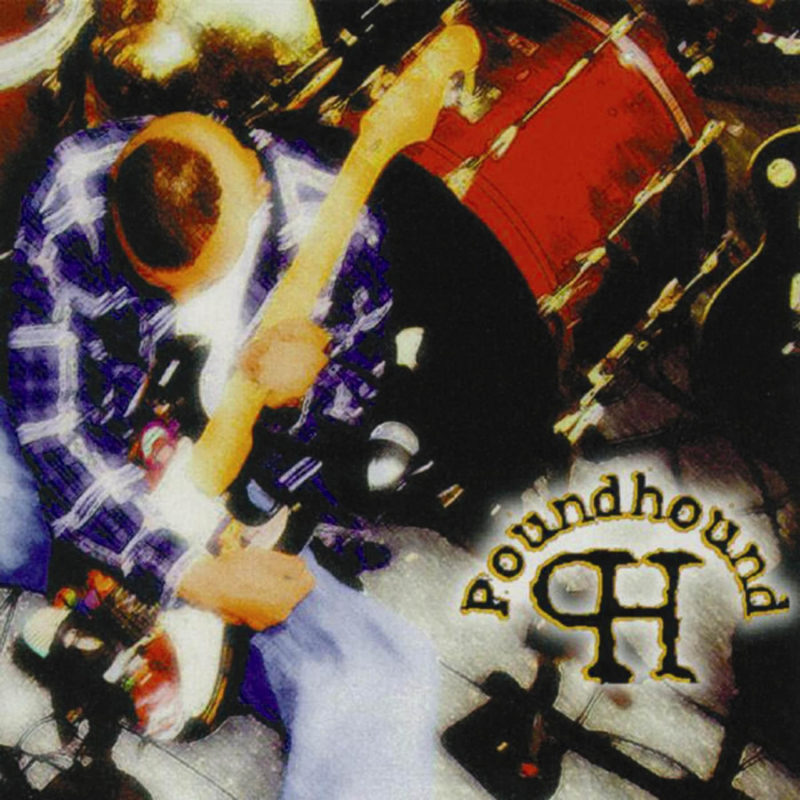 Night of the living bass-head.
Purchase this album: Amazon
THE SCENE: On Chris Rock's MySpace page he posted a so-funny-it's-painful essay called the Only Black Guy Concert Review :
"So far this year I was the only black guy at the Van Halen concert, the only black guy at the Cure concert, and the only black guy at the White Stripes concert. And later on this year I'm sure I'll be the only black guy at the Radiohead concert."
As the lead singer and bassist of the veteran power trio King's X, Doug Pinnick lives this position. No matter how unique I may feel at a Pink Floyd concert (where I was constantly asked by white hippie kids if I was selling pot), Pinnick knows he's the only black, out, left-handed detuned 12-string rock bassist around. But the man loves his job, and after King's X was dropped by their label in 1996 he recorded his solo debut, the powerful Massive Grooves From The Electric Church of Psychofunkadelic Grungelism Rock Music under the name Poundhound.

This gospel-tinged riff rock album is focused on low end the way Sir Mix-A-Lot is focused on back end; it's not merely the starting point but the entire point. Every track features tasty deep, pelvis shaking bass, sometimes thick like slab-bacon but commonly fresh & fizzy like a mouthful of ginger ale. I played it in my car and I had to turn the bass knob DOWN, and that never happens.

Pinnick's church-trained bluesy voice is stunning not only for its purity and vulnerability, but also for its sheer strength to cut through the rumbling wall-o-bass to even be heard. The creeping paranoia of "Supersalad" approaches like a tipsy marching army. "Jangle" dangles some rootsy acoustic accoutrements where "BlindEye" sizzles in its primal, salty groove.

His 12-string bass, on which one has to press multiple groups of strings with every pluck, has such an massive orchestral range that it's nearly another singer on the album. It enhances the Beatle-ish "Red" with a ticklish slip-off-the-face-of-the-earth vibe. On "Hey" it anchors the extended outro like a sexy American sitar.
For reasons like this Pinnick has been deemed one of the inventors of grunge by none other than Jeff Ament, the bass player for grunge superstars Pearl Jam. Unfortunately, pioneering this genere never led King's X to large album sales, but one would figure that the face and voice of the band would lead to modest returns for Massive Grooves…

THE FALLOUT: …which might have happened had Pinnick released it under his own name. To the world at large Poundhound was a completely new band, and outside of the metal community it was treated as such: with utter indifference. Eventually his marketing bells went off, and he now issues his solo albums under the name dUg Pinnick. Yes, small "d" and big "U". Believe or not, he's not the first person on Uppity Music to apply unique capitalization to his name.
Massive Grooves From The Electric Church of Psychofunkadelic Grungelism Rock Music is available from Amazon and you can sample tracks here:
If you appreciate a thick & meaty low end, Massive Grooves From The Electric Church of Psychofunkadelic Grungelism Rock Music will rattle your cattle.
See you next Wednesday.
NEXT WEEK: Prince cleans his mind, and I call him out.