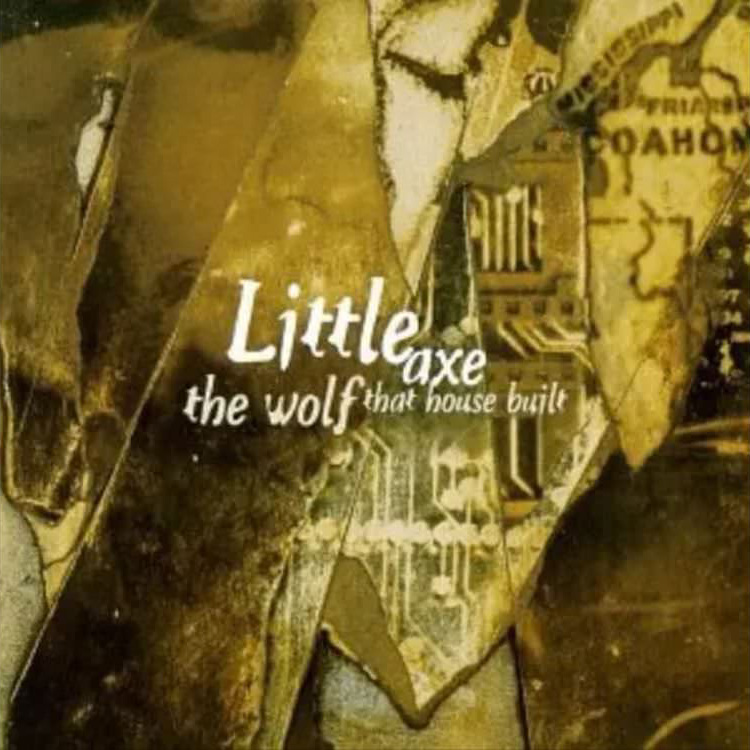 The first ambient dub blues album. Sorry, Moby.
Purchase this album: Amazon
THE SCENE: Little Axe is the nom de plume of guitarist Skip McDonald (which itself is the nom de plume of…OK I'm digressing.) He's most famous for being the in the Sugarhill Records house band (remember "Rappers' Delight"?), the group which eventually mutated into the sample-happy urban rockers Tackhead.
But McDonald was a bluesman at heart and in 1994 he refocused his talents to bring Delta blues into the next century with the exceptional The Wolf That House Built. Working with his Tackhead partners, McDonald wraps his taut guitar around canyon- deep bass lines, East Indian tabla drumming and atmospheric splashes of electronica to create tunes that transcend culture and time period.
The Wolf of the title refers to the classic blues man Howlin' Wolf, who's sampled vocals take the lead of the modern hobo song "Ride On". Greasy and gritty, it mimics the traveling gait of a subway train strutting through the town.
The chain gang voices of "Never Turn Back" add a primordial sadness to the tabla dervish, its percussiveness chips into the song like tiny icicles. You can almost see the animals conjured from the opium smoke.
The music's refusal to specify its genre is it's greatest conceit. "Wake The Town" might be a traditional Pakistani wailing song until it takes a detour into Jamaican dub. Both "Out In The Rain And Cold" and "The Time Has Come" laces its American blues idioms with video game percussion; the sort of music one would hear from the bar band in a futuristic anime.
With all the heavy tech used on this album the real surprise here is the sunny "Another Sinful Day". Consisting of just voice and jangly guitars it summons up the simple joy of making music around the campfire, which is about as rootsy as blues can get.
THE FALLOUT: Rootsy of not, Wolf flopped upon release and Little Axe found himself a new label. Five years later Moby used the same combination of transplanted blues vocals and electronics on his album Play, which became a multi-million-selling international hit album. Ah, timing is everything.
Wolf is way out of print but you can score a copy at Amazon, and you can hear tracks below:
The Wolf That House Built is a sterling example of world music done right, and its inventive exuberance is timeless.
See you next Wednesday.
NEXT WEEK: Divine Styler loses his mind and records it for our enjoyment.