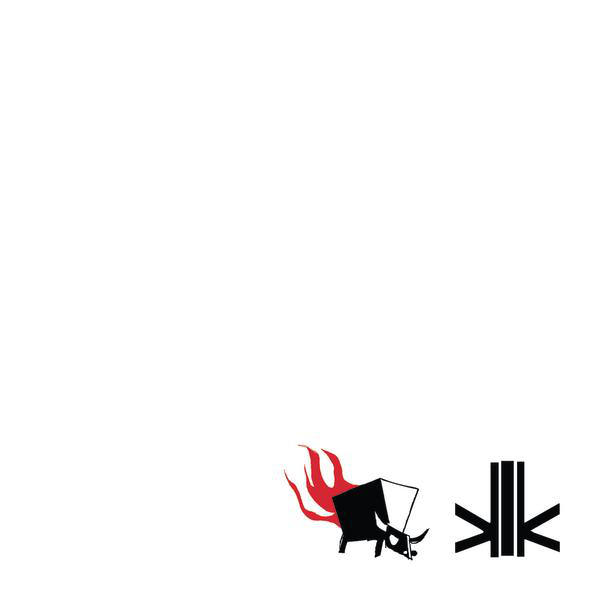 Eighties. We're living in the eighties.
Purchase this album: Amazon
THE SCENE: In 2001 Limp Bizkit mastermind Fred Durst stopped making crap music just long enough to sign singer-songwriter Kenna to his label. The Ethiopian-born Virginia transplant then handcrafted his fizzy and fun debut album New Sacred Cow.
A red neon homage to new wave music it uniquely incorporates the soaring and slightly British vocals, big melodies and plastic squiggly tones of 80s modern rock while injecting a hip-hop flavor into the concrete-tough rhythm tracks. Imagine Duran Duran and Depeche Mode produced by Dr. Dre and you're in the ballpark.
Kenna layers his lilting, desperate voice over the songs like a warm headscarf, giving you a deep immersion into his laments. His beautiful phrasing neatly knits the dirty bouncing regret of "Freetime". The electro-gospel "Vexed And Glorious" features a syncopated busy signal anchored by a rippling snare and zooms like a quick drive away from the club.
The danceable joyfulness of his music is tempered by its extreme introspection. He's concerned with losing his independence ("Siren"), his happiness ("I'm Gone") and perhaps his sanity ("New Sacred Cow"). Even when he accepts love he nervously questions it in the manic depressive "Love/Hate Sensation":
Give me a ride on a zephyr
And rocket away from here
Give me all your affection
And teach me how to feel
I got a love hate sensation
Coursing through my veins
I got a love hate sensation
Driving me insane
This is also an eerily accurate prediction of how his album would get to the public.
THE FALLOUT: A single was released in 2001 but his label refused to release the album, citing their inability to market a black new wave musician. After two years in limbo New Sacred Cow was finally issued on a different label, but positive press and a high-profile tour did not result in significant sales or a mark change in the original marketing conundrum.
Kenna's promotional dilemma did inspire an interesting chapter in Malcolm Gladwell's best-selling book Blink: The Power of Thinking Without Thinking. Not that marketing him would be easy, but as he didn't appear in his first two music videos, and as the only picture of him in his own CD booklet is a one inch tall, black and white portrait of him hiding his face, it seems that someone has a problem with the race issue.
New Sacred Cow is available from Amazon and you can sample tracks here:
New Sacred Cow is a refreshing sponge of synth-pop styles and self-examination, sunny and seductive, and singularly sensational. And kinda silly.
See you next Wednesday.
NEXT WEEK: Seu Jorge swims out into open water.