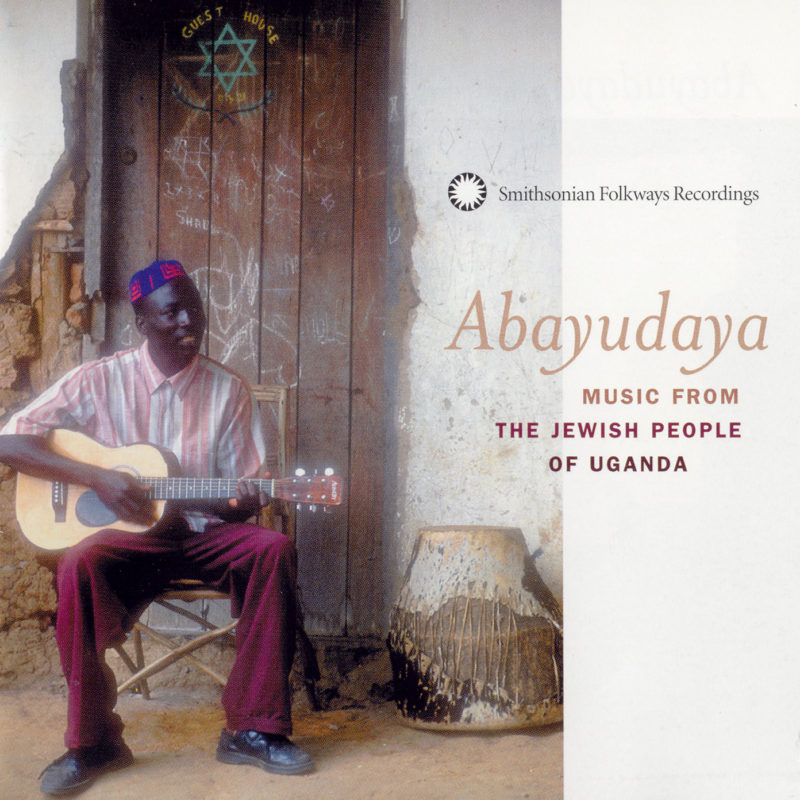 There's more to musical Black Jews than Sammy Davis, Jr.
Purchase this album: Amazon
THE SCENE: Uganda of the 1890s was the place to be if you liked drama. One of the many African countries colonized during England's "The Sun Never Sets on the British Empire" world tour, Uganda was inhabited by warring factions of Muslims, Roman Catholics and Anglicans. Semei Kakungulu, king of Ugandan's eastern region, joined up with the Anglican Brits since they promised him increased territorial powers upon their victory.
But after England vanquished their enemies they kicked Kakungulu to the curb like a Juicy Fruit wrapper. His response? "I never liked your punk religion anyway! I'm gonna become Jewish!" Despite the fact that no Western or Middle Eastern Jew had ever stepped foot into Uganda, Kankungulu promptly instructed his followers to observe the Sabbath, refrain from eating pork, and to circumcise all male infants.
The Abayudaya (which is Lugandan for "the Jewish people") had a long history of vocal choirs and using songs to celebrate life events, and after meeting their first non-Ugandan Jew in 1926 they began to incorporate their Bantu language heritage into classic Jewish hymns. Traditional songs of birth and worship were now sung in Hebrew as well as Lugandan.
Numbering no more than 2500 at their largest, the Abayudaya were shunned by Ugandan schools and employers, had its holy places repeatedly shut down by government officials, and were completely ignored by Israel for decades after its existence.
THE FALLOUT: Nonetheless, the Abayudaya's musical heritage kept the sect vibrant and active throughout the decades, and their modern compositions continued to attract younger people into the religion. They gained a substantially higher international profile in the 1990s after creating their first Web site (go Internet!), and in 2003 much of their holy music was recorded for the first time by the Smithsonian Museum's record label Folkways, which has helped introduce the world to this tiny group of rebellious Ugandan Jews.
Abayudaya – Music From The Jewish People of Uganda is available worldwide from Amazon, and you can sample tracks here:
Abayudaya – Music From The Jewish People of Uganda is a look into sacred music as a holy mash-up of sorts, where the creamy peanut butter of Jewish faith in encapsulated into the milk chocolate of Ugandan culture.
See you next Wednesday.
NEXT WEEK: The music of Martin Luther (not the priest.)