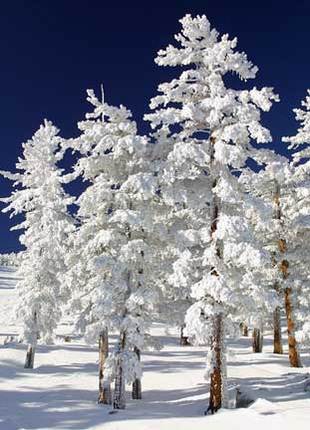 And have an uppity new year!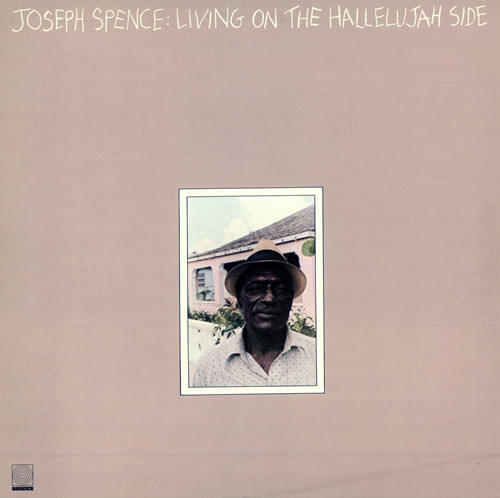 The Les Claypool of folk.
Purchase this album: Amazon
THE SCENE: Les Claypool is reknowed both for his unique mastery of the bass guitar and his eccentric vocal style, a clenched piercing squawk that sounds like "Donald Duck: Delta Bluesman." He may never sing a duet with Boyz II Men, but within Primus his voice and bass alchemize into a brilliance on its own terms. This type of paring rarely occurs in folk music, but Bahamian guitarist and singer Joseph Spence was a phenomenon, as witnessed on his live album Living on the Hallelujah Side.
Spence's musical training was limited to family members, church, and short trips to the U.S. so his musical style was left to develop on its own, a previously unheard mixture of complex, multi-harmonic fingerpicking and the oddest vocal mutterings this side of Popeye.
A devout Christian, he would re-engineer classic hymns to be performed by three guitars, or so it sounds. The mellow gypsy twang of "A Closer Walk With Thee" spins spirited bass lines among the melody and harmony clusters, but it's all played by him, live. It also features his lyrical attack, where he sings just enough words to set up the song then deconstructs it with deep growls, meandering yelps and primitive beatboxing. In "I'll Overcome Some Day" he becomes his own hype man, shouting back at himself and stifling laughter while throwing down some inventively dense country blues.
Like Ol' Dirty Bastard at guitar jam, he pops melodic wheelies all over the odd boogie "When The Saints Go Marching In" and sprinkles lyrical scraps like fish food in an aquarium during the beatific "Irene Goodnight".
But it all comes together in his take on "Santa Claus Is Comin' To Town", a joyous swinging version stuffed with drunken sailor humming, stray jazzy notes flying out of the ether, then ends with a crash of a chord that makes one think he fell upon his guitar during a single rapturous moment. His barely says a word you could recognize, but then again, does he need to?

THE FALLOUT: Due to his reticence to travel, indifference to recording, and lack of desire to have an entourage of groupies hang out in The Champagne Room, he never gained much fame during his lifetime. If not for the fandom of musicians like Ry Cooder, Taj Mahal and Duck Baker, it's possible he would have been completely forgotten. Hallelujah was the last album he recorded before his death in 1994.
Living on the Hallelujah Side is available from Amazon and you can sample tracks here:
In a world of spray-on beats and Auto-Tuned™ voices, we may never hear another work of outsider music like Living on the Hallelujah Side, one of simply expressed genius.
See you next Wednesday.
NEXT WEEK: What does Bootsy want for Christmas?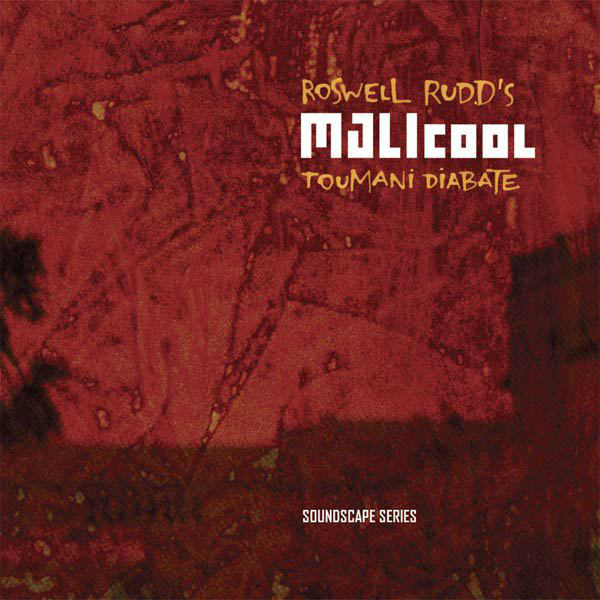 An odd duck in the perfect watering hole.
Purchase this album: Amazon
THE SCENE: In the last decade, Malian kora master Toumani Diabaté realized that the average music purchaser wasn't particularly aware of either Mali or the kora, so to raise his profile he subsequently recorded several cross-genre albums with many global artists. Since the kora (the West African 21-string lute) sounds like a blend between a harp and a guitar, many of his collaborations have been with harpists or guitarists. But in 2003 he surprisingly became the first musician to incorporate a horn into kora music, which became the watershed release MALIcool.
His musical partner this time is Roswell Rudd, an American jazz trombonist with both Dixieland and avant-garde leanings, which means he's been mostly unheard and under-appreciated. It also means that his rubbery mallard-like phrasing is elastic enough to fit many forms, and it adds a unique vocal timbre to the percussive Malian melodies.
In "Rosmani" Diabaté unleashes quick sprinklings of beautiful notes like water dropping from a leaf then exploding into hundreds of tiny micro-splashes, to which Rudd's trombone plays the drunken drowsy traveler, splattering in the puddles. "Malicool" has Diabeté's plucking and Rudd's growly kazoo sharing time with an icy balafon solo, its frenetic xylophone tones helping the band resemble an African Oingo Boingo.
Some old standards are transformed into modern classics: their take on Thelonoius Monk's "Jackie-Ing" is a sweetly atonal blues, their gentle call-and-responses resembling the conversation of jungle beasts. And they kick it really old school in "Malijam" where the seesaw of pinpointed beats set the stage for a Malian take on "Ode To Joy".
Yes, Beethoven's "Ode To Joy". And it works.
THE FALLOUT: MALIcool's progessive oddness also worked for Roswell Rudd, which resuctitated his career as a world-class auteur. But it didn't sell particularly well, partially eclipsed by higher profile Diabaté albums, and became another critical darling that stalled.
MALIcool is available from Amazon and you can sample tracks here:
You can also view a documentary of the album's creation below. Yes, Uppity Music is all multimedia'd up.

Defying the blanding that frequently occurs with cross-cultural music-making, MALIcool in a brand new sound that sounds instantly familiar and familial.
See you next Wednesday.
NEXT WEEK: A lil' holiday music.