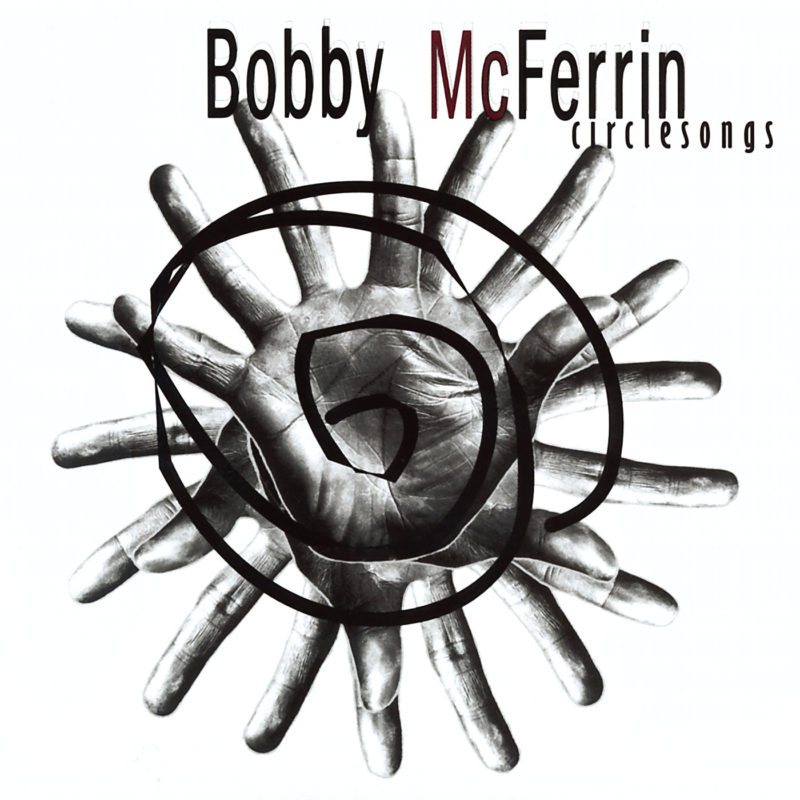 Say what?
Purchase this album: Amazon
THE SCENE: A "number one" record must feel like the first delirious puff off a crack pipe cause nearly every musician who's tasted it fiends for another hit, turning an endless number of dignity-lowering tricks that result in an ever-thinning body of quality work.
But once in a while a number one artist uses their new powers to assert their integrity, like reclaiming their birthname (John Cougar Mellencamp), refusing to prance around in music videos (Pearl Jam), or making increasingly challenging music. After scoring big in 1988 with the pop anthem "Don't Worry, Be Happy", Bobby McFerrin majorly shifted gears and began to conduct orchestras. Yes, with a baton and everything.
Freed from having to produce a hit record his albums became increasing experimental, reaching a watershed with the release of 1997's miraculous Circlesongs. You know when vocalists sing little nonsense words before or after the real lyrics, sometimes scatting or repeating the ends of words along with the beat? McFerrin concocted an entire album around this concept. He used twelve vocalists but not a single real word is ever uttered.
Each song is structured around single cyclical riff while other voices improvise on top of it. Through this simple recipe he rolls out endless melodic variations and fascinating textures. Breaths become percussion, high voices dive and soar like seagulls. Deep monk-like drones share space with showtune chirps and African chants. Sometimes one syllable is passed back and forth like a hacky-sack then devolves into a gentle choral gibberish. All the rhythms are clean and precise which magnify the joyful and oddball tonal smears that bounce off each other.
It's a celebration of community, of spiritual awakening, and it's a lot of fun.
THE FALLOUT: The album and resulting tour was well received by the tiny few who knew the album was even released. Honestly, did you know this album existed?
Circlesongs is available from Amazon and you can sample tracks here:
Radical as a tandem unicycle and way easier to ride, Circlesongs gives hope that major labels can embrace Black departure albums, just as long as they come from someone uncommonly famous. Well, it's a start.
See you next Wednesday.
NEXT WEEK: Blackalicious fires a warning shot.