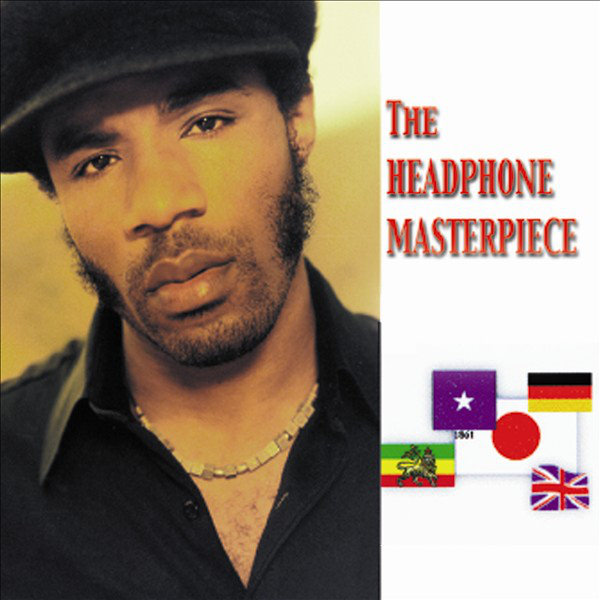 The Low Fidelity Theory.
Purchase this album:
THE SCENE: In 2000 Cody ChesnuTT's band The Crosswalk were dropped from their label without ever releasing an album. Where many folks would respond by shutting themselves off in their room for a good long sulk, ChesnuTT went to his room with a four-track recorder and cut the thirty-six tracks that make up the exuberant The Headphone Masterpiece.
Back in the day (and by this I mean before computers came with free audio software) inexpensive four-track recorders were the must-have item for all working musicians. No matter where inspiration struck, within seconds you could capture your musical ramblings for posterity. Eventually many a musician would get the urge to recreate their intimate demos by shelling out thousands of dollars for a proper studio recording, where the unfamiliar surroundings would ensure a soulless, sterile facsimile of a once great performance.
ChesnuTT's brilliant move was to completely ignore this urge and release his recordings as is, complete with tape hiss, background noise and the occasional bum note. Headphone has ninety minutes of songs as catchy as a food-borne virus, its length providing an extra-large visit with ChesnuTT's extra-large love and sex-fueled persona.
Like a friendly waiter at a down-home diner he provides comfort-food helpings of '60s style rockers (the surf garage-y "Upstarts in a Blowout" and "Look Good in Leather), soul-man electronica ( the ominous "The World is Coming To My Party") and folk-gospel ballads (the sad organ pleading of "She's Still Here"). With his unfeasibly large ego, flexible tenor and dark humor he begs for forgiveness in the nicotine withdrawal anthem "Somebody's Parent", and gets jealous of his infant son in his own damn lullaby (No worries/No stress/You lucky motherfucker) in "Daddy's Baby".
In the original, shambling version of "The Seed", ChestnuTT compares musical genre-breaking to primal infidelity:
I don't beg
FROM no rich man
And I don't scream, and kick,
when his shit don't fall in my hands, man
Cuz I know how to STEAL
Fertilize another against my lover's will
I lick the opposition cuz she don't take no pill
Ooh-ooh-ooh-ooh-ooh-ooh-no dear
You'll be keeping my legend alive
I push my seed in her push for life
Its gonna work because I'm pushin' it right
If Mary drops my baby girl tonight
I would name her Rock-N-Roll
Even his indulgences are interesting, such as the way-too-short "Batman vs. Blackman", the never-really started "Setting the System" and the warped-in-progress " So Much Beauty in the Subculture".
Ambitious? Oh heck yeah.
THE FALLOUT: Cody ChesnuTT was a media sensation in 2003, appearing in an unprecedented amount of high-profile media outlets normally out of reach for such an unknown and unclassifiable musician. He also had a minor radio hit with "The Seed 2.0", an muscular re-recording with The Roots. Oddly, The Headphone Masterpiece never sold as well as his notoriety would lead one to believe, and in 2006 I had a difficult time finding a store that stocked it. And I live in a college town.
Cody ChesnuTT has yet to record a followup.
The Headphone Masterpiece is available from Amazon and you can sample tracks here:
In a modern world where nearly every musical note we hear has been placed and altered with diamond-cutting precision, an album that ignores thirty years of recording advancements is downright heretical. But top-notch songwriting and performances trump sonic clarity any day of the year, and The Headphone Masterpiece proves that point admirably.
See you next Wednesday.
NEXT WEEK: Kid Creole and The Coconuts get wise.