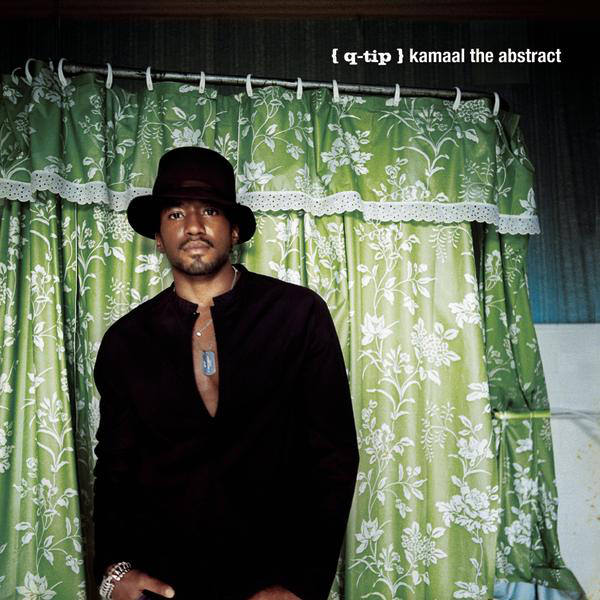 Thanks for advancing music, now drop dead.
Purchase this album: Amazon
(The following article was written in 2005, but in 2009 the album was finally released.)
THE SCENE: As the ex-leader of the beloved conscious rap group A Tribe Called Quest, Q-Tip irritated his fan base with his unexpectedly jiggy solo debut, 1999's Amplified. Sensing that he wasn't cut out to be a fur-wearing mainstream rapper he completely flipped the script for his next album, 2000's Kamaal the Abstract.
Much like Sting did for Dream of the Blue Turtles, Q-Tip also assembled a tight team of jazz musicians and crafted a sweet album of finely textured pop songs that crackles with deep grooves and the joy of live band performance. Kamaal the Abstract humbly melds the best aspects of acid jazz, hip-hop and alternative rock into an ambitious and exciting new form.
"Feelin" jumps in with a seemingly ordinary hip-hop track but expands like a peacock plume with chunky guitars and radio static. After rapping and scatting for a bit it's all about the O.G. organ solos, played so vibrantly you'll forget that it goes on for minutes. It's full of "walking down the street on your way to the party" spirit.
Q-Tip's commitment to the flow of the groove is so sincere he sometimes vanishes altogether, as he does in "Do U Dig U". He introduces his spacey and souful singing voice then lets the flutes take over, gilding slinkly across crisp percussion, recalling those smoky bohemian clubs with the small round tables and red lights that serve mojitos.
The electric piano-driven "Barely In Love" warmly invokes the buzz of a new crush with the most joyous hand claps you'll hear outside of a gospel choir:
When you really think about it
love is truly powerful
the undeniable force
that makes it magnetic
when you can't explain
when you do
what you do
can't nobody take away
when you do
what you do
His band turns up the intensity in "Heels", his playful ode to women's shoes, with stomping drums and funky xylophone. "Abstractions" is a musically dense bottle rocket of fun where he repositions himself, the new advanced model Q-Tip, as a playful musical adventurer.
THE FALLOUT: Arista Records treated the album with all the love of a stripper at a church picnic, branding it "uncommercial." Promo copies were released to hip-hop and rock journalists, who alternately raved it up or ripped it to shreds. A Spike Lee-directed mini-movie was commissioned and abandoned. A 2002 release date was set and cancelled, causing Q-Tip to negotiate a release from his contract. Five years after it was completed, Kamaal the Abstract is still lying somewhere in Arista's vault.
UPDATE: It's now available from Amazon and you can listen to tracks here:
See you next Wednesday.
NEXT WEEK: Introducing Konoko N°1: the world's only electrified Congolese trance punks.