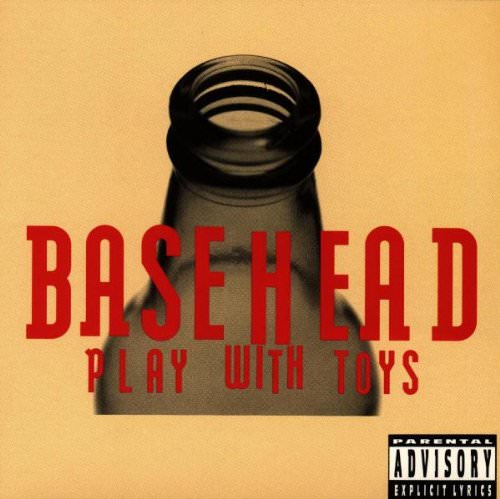 Messages in a bottle, of malt liquor.
Purchase this album: Amazon
THE SCENE: Ever have one of those perpetually tipsy college friends who's deepest, most fully formed relationship is with beer? In 1991 Washington D.C.'s Michael Ivey, inspired by failed romances and the beers that accompany them, cranked out the album that would eventually make several "best album of year" lists and help solidify two different record labels: Play with Toys.
Ivey cut his intimate slacker hip-hop songs nearly alone on his bedrooms' four-track recorder, mostly sparse guitar vamps over head-nodding drum breaks, and this low-fidelity touch makes his songs very endearing. He also is quite funny, in a Cheech and Chong sort of way, and his slurry low-volume singing voice draws you into his beer-goggle universe of loss, confusion and apologies.
In the droning funk of "2000 BC" he pines for the missing brain cells he's lost through drinking, yet he sings a love song to his brew in "Ode to My Favorite Beer", complete with old-school needle drops from Eazy-E's "8-Ball".
His friends show up in many of the songs, acting as a Greek chorus by commenting on the tunes during their performance, sometimes interrupting the song to the point of stoppage. "Brand New Day" follows his post-breakup emotional state, as he pauses the song several times to change his view on how sad or relieved he is to not be with his girlfriend. Then it stops again to listen to some nice breakbeats.
He gets even more emotional in "Not Over You", getting drunker and more hostile as the song progresses:
So judge me true
by what I say, not what I do.
Why do folks continue to say
that I'm not over you?
The song eventually comes to a halt so his friend can find another song on the radio to calm him down. You can advance to the next track to see how well that worked out.
As if the fourth-wall shattering meta-commentary isn't surreal enough, the entire album is presented as a band performance in a country and western bar. Yes.
THE FALLOUT: Released by the fledging indie label Émigré and re-released the following year by the fledging mini-major label Imago, Play With Toys was critically acclaimed for its focused eccentricity and twisted humor, yet never sold well. Basehead put out three more albums but hasn't made a public note since 2001.
Play With Toys is out of print worldwide, but you can pick a used copy from Amazon and you can hear selected tracks below.
Provocative and ridiculous, Play With Toys sneaks up on you with delight, like the pint before last call.
See you next Wednesday.
NEXT WEEK: Fishbone fights for a taste of "Reality".