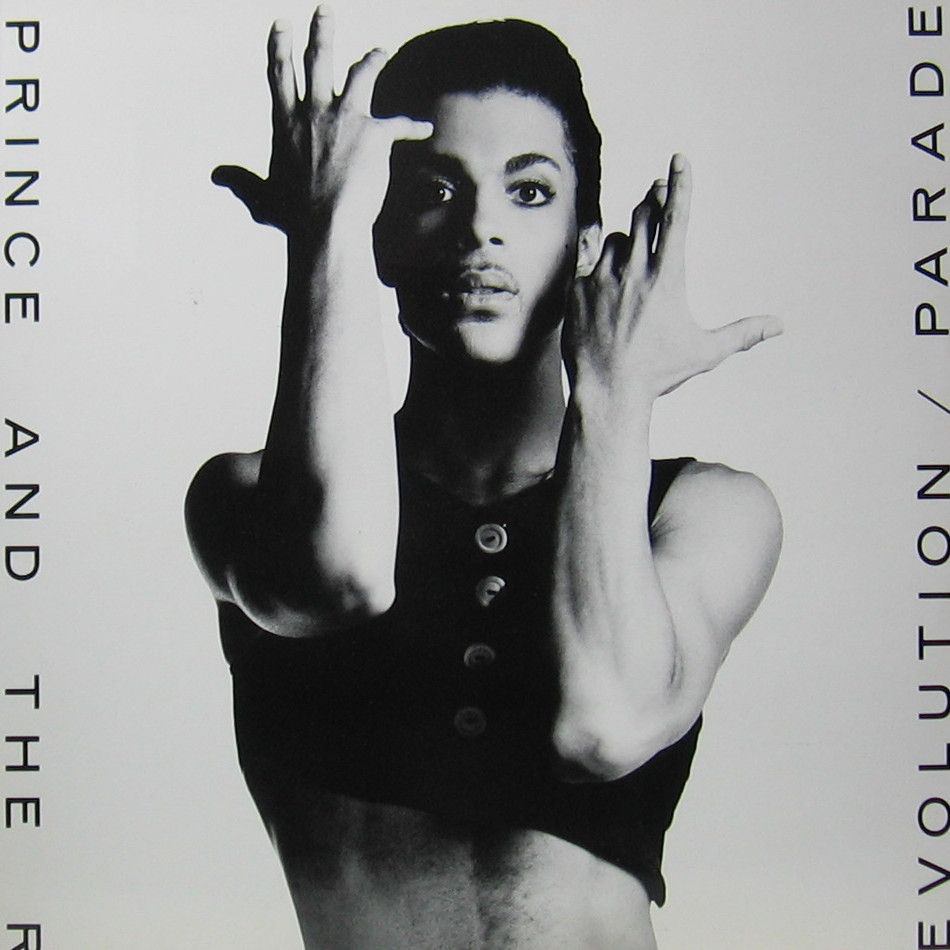 Sometimes synergy can really backfire.
Purchase this album: Amazon
THE SCENE: In 1984, after the worldwide success of the Purple Rain movie, album, tour and hand puppet, Prince undoubtedly felt that he could probably record "America the Beautiful" and create a hit record, which is exactly what he did on his follow-up Around the World in a Day. But releasing a new album during a high-profile tour was an easy way to sell a record. The next recording, Parade, needed to stand on its own musical merit.
Well, that's what a sane musician would have thought.
Instead, Prince decided to attach HIS album to "Under the Cherry Moon", an incoherently self-directed black and white romantic comedy about a pair of gigolos looking for love on the French Riviera. The stench of this vanity project was so large Warner Brothers refused to name the album after the movie, hoping to salvage some record sales and perhaps postpone Prince's career suicide for a couple of years. Alas, he and the Revolution delivered an quirky album that sounded like a soundtrack to a French art film, except for one crucial track that saved the album from total obscurity, "Kiss".
"Kiss" is a three-minute concentrate of his signature sonics: chicken-scratch guitar slashes over clipped drum machine patterns, his obsession with dating and mating and rating women, topped with orgasmic vocals and grounded by a bass line that sounds like a malfunctioning muffler. And "Kiss" sounds like nothing else on the album.
When I first heard the opening track "Christopher Tracy's Parade" I thought my speakers were damaged, as the song begins with a orchestra so heavily reverbed it sounds as if they were performing in an airplane hangar. Once this flourishing salvo finishes you're dropped into the minimalist steel drum workout of "New Position", which moves quickly into the lush embryo of "I Wonder U" and then into a possibly stupefying confusion.
These songs shimmer and sparkle with cinematic life, and many feature unexpected instrumentation: flutes and timbales in the pre-jungle "Life Could Be So Nice", accordion in the Parisian café come-on "Do U Lie?", and whatever that electronic duck sound is at the beginning "Girls and Boys", which gives the album a light, humorous vibe.
A sense of relaxed fun runs rampant throughout, which helps the Kurt Weill-styled lounge ballad "Under the Cherry Moon" seem grand rather than silly. The Revolution stepped up to the songwriting process and added dozens of spectacular textures and melodies, even contributing a rare instrumental "Venus De Milo". It's a peculiarly slow orchestral ether but damn it's nice.
Although there were other singles released after "Kiss" none were exactly hits, although the sharply styled funk of "Anotherloverholenyohead" is one of his best songs. The blend of macho keyboard riffs and delicate chamber strings parallels lyrics about pleading a lover to return to you while daring her to go:
Now all of the sudden
U try 2 fight it
U say you've had enough
Even though we had big fun
u want another someone
Yo happily ever after be
Sure as there's a sun,
I'm gonna be the 1 and if
u don't understand face to face
Baby I'll tell u down on my knee, yeah
U need another lover
like u need a hole in yo head (baby, baby)
U know there ain't no other
that can do the duty in your bed
What makes Parade special is that all of its lush eccentricities work, rather than sounding like "Experiments We Made on our French Vacation". The songwriting is incredibly focused and succeeds as a concept album even without the movie, something André 3000 realized when he rewrote the entire thing and called it The Love Below. Really. The out-of-sync orchestral opening, the concepts of finding and losing love, the late-'80s drum programming, the over-the-top vocals layering…all admittedly nabbed from Parade and not executed nearly as well. But what was radical in 1986 was simply edgy in 2003, and OutKast sold 5 million copies of The Love Below. Prince, on the other hand, had a crap movie suck the life out his album like an angry newborn infant at dinnertime, thus Parade was his worst selling album in six years.
THE FALLOUT: Showing the type of employee love one would expect from Enron, Prince fired all but one of The Revolution and cut his next disc virtually alone, the career-defining and hot selling Sign 'O' The Times. (Then his career went into freefall for sixteen years, proving that karma will eventually catch up with everybody.)
Parade is available from Amazon and you can listen to tracks here:
It does take a couple of listens to "get it", but the tingly feeling it creates stays for a long time.
See you next Wednesday.
NEXT WEEK: Herbie Hancock creates ambient music 20 years too early and it doesn't go well AT ALL.